Introducing SALT 365!
Learn how to effectively share your faith with It Is Written's practical,
engaging, free evangelism training. A new presentation is released each
week by email. All presentations are archived for viewing 24 hours a day, 7 days a week, 365 days a year.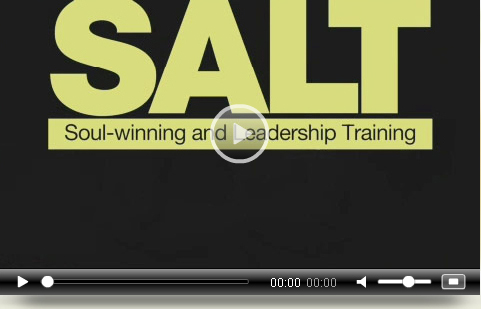 SALT Offers:
+ Fully accredited classes that can integrate with many degree programs.
+ One-year task-force positions in Bible work, foreign missions and evangelism.
+ Certification as a Bible worker.
SAU President Gordon Bietz with IIW Speaker/Director John Bradshaw

In Partnership with Southern Adventist University

"Southern Adventist University is an outstanding school and provides excellent environment for an evangelism training center. This university's religion department is very highly regarded, its academic program is very strong, and its emphasis on missions is robust. Southern has a strong spiritual emphasis on campus, as well as a strong focus on evangelism. I am honored that It Is Written has this incredible opportunity to work with such an outstanding institution as Southern Adventist University."

—John Bradshaw, It Is Written Speaker/Director